115
presented candidates
21
senior & leadership hires
01
recruiter on board

Industry:

Cybesecurity
Headquarters:

Mountain View, California

SentinelOne is defining the future of cybersecurity through their XDR platform that automatically prevents, detects, and responds to threats in real-time.
The challenge

SentinelOne opened up their new tech hub in Prague and the plan was to grow it rapidly. Our goal was to partner with the new VP of Engineering & Site lead to make this happen.
Help to build a fully staffed new development center in Prague.
Scale as fast as possible to keep up with business needs.
Generate initial brand awareness on the new market.
The solution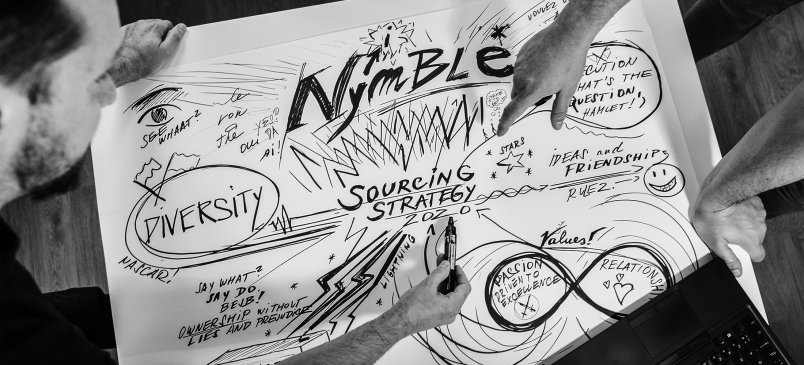 01

Define the strategy

We partnered up with top management to discuss Sentinelone strategy, goals and business needs. Discussion revealed our cooperation needs to be much more complex. We joined in a fully embedded model with team sourcing support to assist in the new hub establishment and staffing.
02

One recruiter on board & sourcing aid

Within our In-house model, we fully allocated 1 recruiter who became 100% dedicated part of SentinelOne team. We fully absorbed SentinelOne culture to help set up the brand new office from scratch with the best possible talent fit. The service required prior market mapping, strategy planning, sourcing and continuous discussions with top management.

I spoke to 4 different vendors, but knew early on that nymble was the one I wanted to be part of our journey. There was a personal, authentic, open feel about how they work with companies - I got honest feedback on the market and the challenges and their track record of partnering with companies new to the region was impressive and inspired confidence. The team worked tirelessly on sourcing and qualifying across a broad range of R&D reqs - delivering significant success and in total over 20 hires in the first 8 months. Having embedded talent (RPO model) to support building the foundations was critical & we have since pivoted to a contingency arrangement, exclusively using nymble across our hard to fill reqs... why would I work with anyone else? :-) John Burnet, Director, International Recruiting
03

Professional consulting

Thanks to close cooperation with local and international hiring managers, we were able to quickly apply a data-driven optimization to the recruitment process and hire faster and more quality candidates.

The entire project took less than 8 months after which we have moved to an exclusive contingency arrangement with SentinelOne supporting their newly created inhouse TA team. We fully scaled the new team and helped prepare SentinelOne for its start on the Czech market.
The result
We helped to establish the new tech hub in Prague.
All-level hires - leadership, senior, mid.
Culture & new office establishment.
Is on-demand recruiting for you?
Let's build great teams together.